Last month, GLSEN celebrated No Name-Calling Week, an annual GLSEN program created for students and educators to engage in dialogue about ending name-calling and bullying in their communities. During the week, we invite students, educators, and community members to document how their school is creating a culture of respect and celebrating kindness through artistic expression, and we collect these submissions for our annual Creative Expression Exhibit. Here are some highlights from our previous exhibits in 2014 and 2015:
1. Farah Sanford, 12th Grade, Arlington High School, Poughkeepsie, NY
2. Red Creek Middle School, Red Creek, NY
3. PS 77 Lower Lab, New York, NY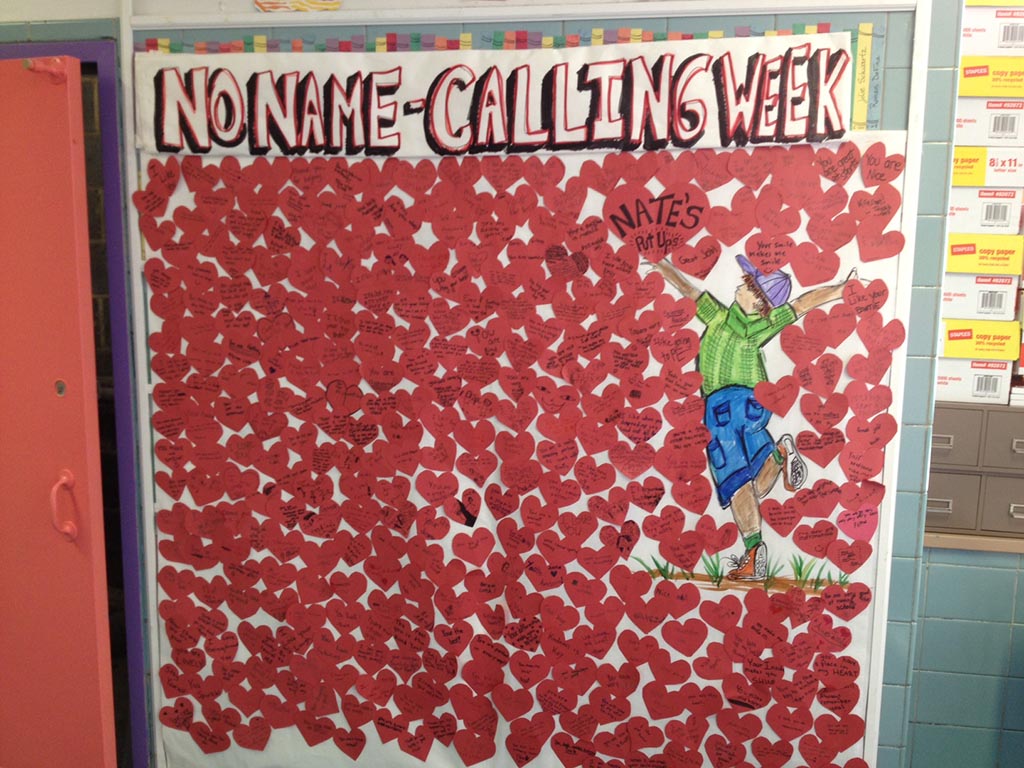 4. St. Patrick's Episcopal Day School, Washington, D.C.
5. North Boulevard Elementary School, Pompton Plains, NJ 
GLSEN is now accepting submissions, whether video, images, or other media, for our 2016 Creative Expression Exhibit. Every submission will receive a GLSEN's No Name-Calling Week prize pack, and five will be selected at random to receive an even bigger prize. How did your school celebrate kindness?