LGBTQ History Coloring Book (Pack of 5)
GLSEN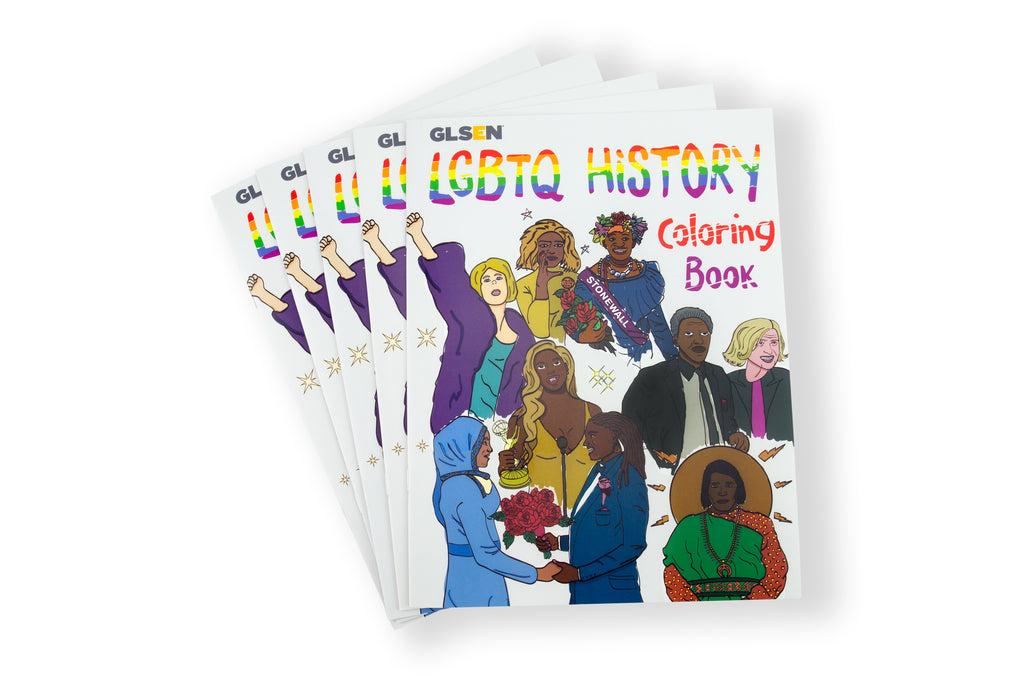 GLSEN's LGBTQ History Coloring Book is a fun and educational way to include accurate and affirming LGBTQ content into the curriculum, home study, GSA student club meeting, or workplace.
Coloring Book Featured Events & People
Bayard Rustin
Marsha P. Johnson and Sylvia Rivera
We'Wha
Laverne Cox
Marriage Equality and Edith (Edie) Windsor
Compton Cafeteria Riots
Product Details
6-page coloring book featuring 6 designs, 1 per page, plus front & back cover.
Perforated pages for easy removal
100% of proceeds support GLSEN's work creating LGBTQ-inclusive K-12 schools for all.
Volume Discount Available
Purchase 2 Packs (10 Books) and receive 15% off each
Purchase 10 Packs (50 Books) and receive 20% off each
Purchase 20 (100 Books) Packs and receive 25% off each
Discount will Show During Checkout