Basketball is a sport that I hold near and dear to my heart. Born and raised in the hometown of five-time NBA championship winners, the San Antonio Spurs, I played for several years and found a sense of comfort in the game that I couldn't really find anywhere else. When I was on the court, it was like the world stopped. I felt like I was home. I could forget all my other responsibilities, and I could just focus on something that I loved very much.
As I got older, I stopped playing basketball and focused on my advocacy work. I wanted to make school a safer and more affirming place for youth, regardless of how they identified or expressed themselves, so I started working with GLSEN and improved the GSA at my school. Things were starting to look pretty good. Everywhere seemed to be a safe space, until I realized I forgot the one place I used to call home: the basketball court.
I started hearing from people that players on the basketball team were making transphobic remarks. This really hit me hard; it made me infuriated. When I was on the team, I heard slightly homophobic remarks, but it sounded like the harassment of LGBTQ students had risen to another level. Now, I'm doing my best to spread the message of respect—treat others how you wish to be treated—not just in the classroom, but also on the court.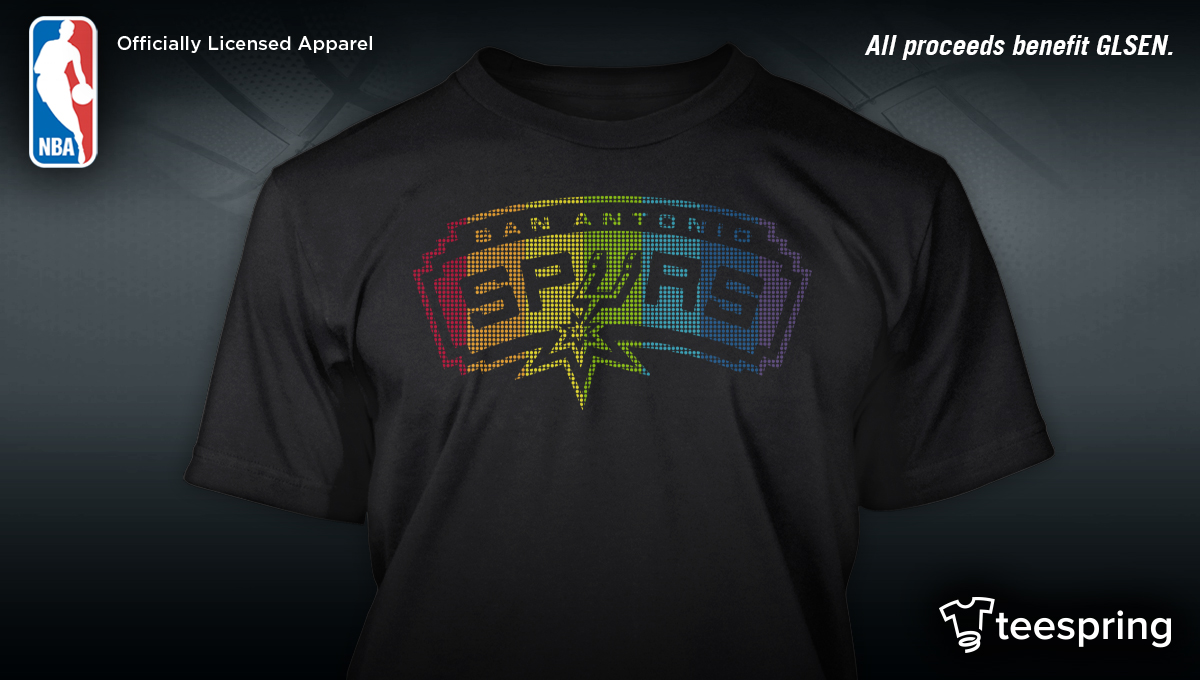 I'm so excited that others now have the opportunity to help spread the message of respect by wearing an NBA Pride shirt. It would mean the world to me to see people wearing these shirts, which were just released for LGBT Pride Month with proceeds benefiting GLSEN's work. It would give me a whole lot of hope because I'd see people sending the message that respect for the LGBTQ community really does belong on the basketball court.
I would like to not only praise but also thank the NBA and their partner Teespring for taking initiative and helping make my former home more of a home by offering these shirts. Oftentimes, I would think that the court was a place to just drop anything and everything LGBTQ, but now I have a greater sense of hope that the court will be a safer space not only for me and other youth but for athletes and fans everywhere.
Ezra Morales is a member of GLSEN's National Student Council.
Pride shirts for every NBA team are available for purchase here. All proceeds benefit GLSEN.